Evening Service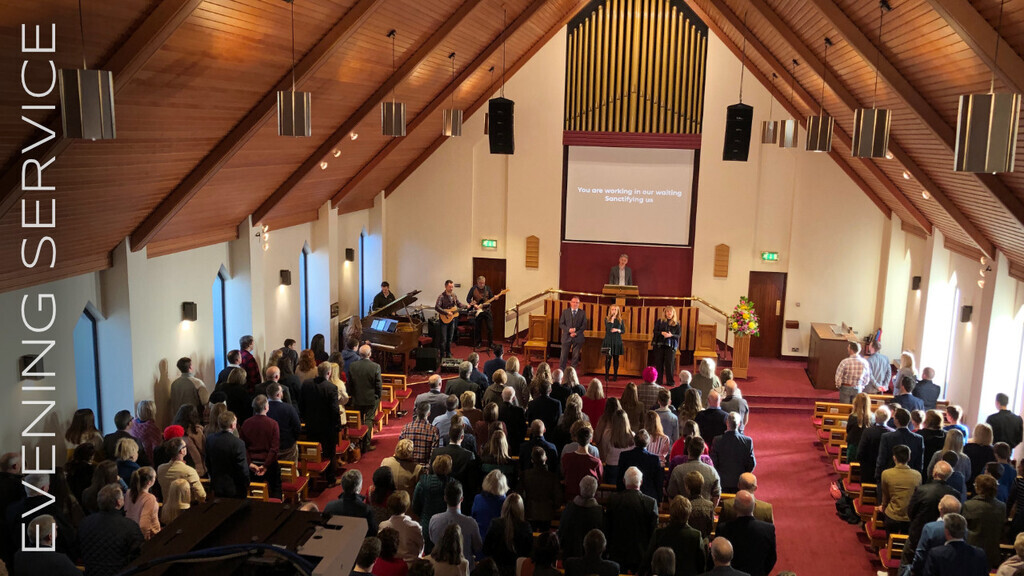 Speaker: Pastor Andrew Roycroft
Evening Service preceded by a time of prayer at 6:30pm in our Prayer Room, and followed by a time of fellowship around refreshments.
LIVE video available on our YouTube Channel.
LISTEN LATER via our podcast or website.
You're welcome to join us on Sunday evening at 7:00pm, when Pastor Roycroft will continue our series begun this morning on
"Gospel People: Knowing and Sharing Our Faith".
In Part 2 of this series we'll look at the subject of
"Getting The Gospel Out: Whole Church Evangelism"
, and our study will be followed with a time of Q&A. We'd love to have you with us as we consider this important subject!