Morning Service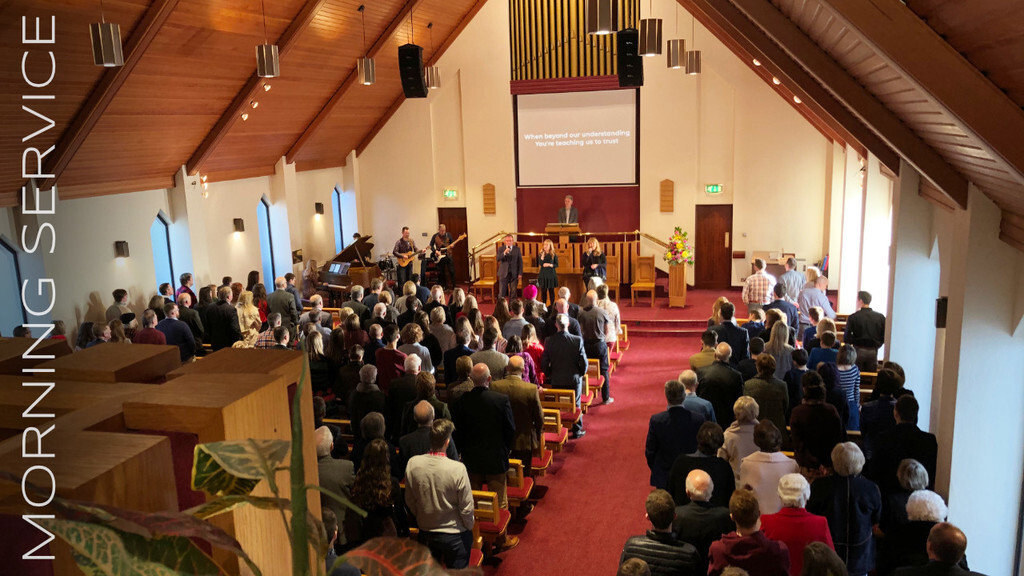 RESERVE YOUR SEAT (Below): Those in

BLUE

Group (Surnames F-L) have first preference to reserve their seat(s) from Monday to Wednesday, while EVERYONE can book from Thursday onwards (space permitting). Alternatively, watch online on our YouTube Channel.
Speaker: Pastor Andrew Roycroft
Our Morning Service includes All Stars Children's Ministry for children of Primary School age, and Little Stars Creche facility for babies and toddlers.
Our Morning Service concludes with Communion.
Come along and join us for Sunday morning worship at 11:00am, whether physically or online. This Sunday Pastor Andrew Roycroft takes a look at
Ephesians 6:5-9
under the title
"Slaves, Masters, and Their Lord"
- Part 25 of
"New People In Christ"
. Everyone is welcome to join us!
At our morning service,
'All Stars' Children's Ministry
will be available for children of Primary School age. Children should come into Church first, and then leave during our second song -
parents
, be sure to book your family's seats for Church. 'Little Stars' supervised Creche is also available in the Minor Hall for babies and toddlers.
RESERVE YOUR SEAT:
Please fill in the form below to reserve your seat(s), including the names of ALL adults and children accompanying you. This helps us to manage numbers safely
Email address and phone number are only required for the first person in your party.
Be sure to follow all the way through and click CONFIRM at the end. Thank you!