Morning Service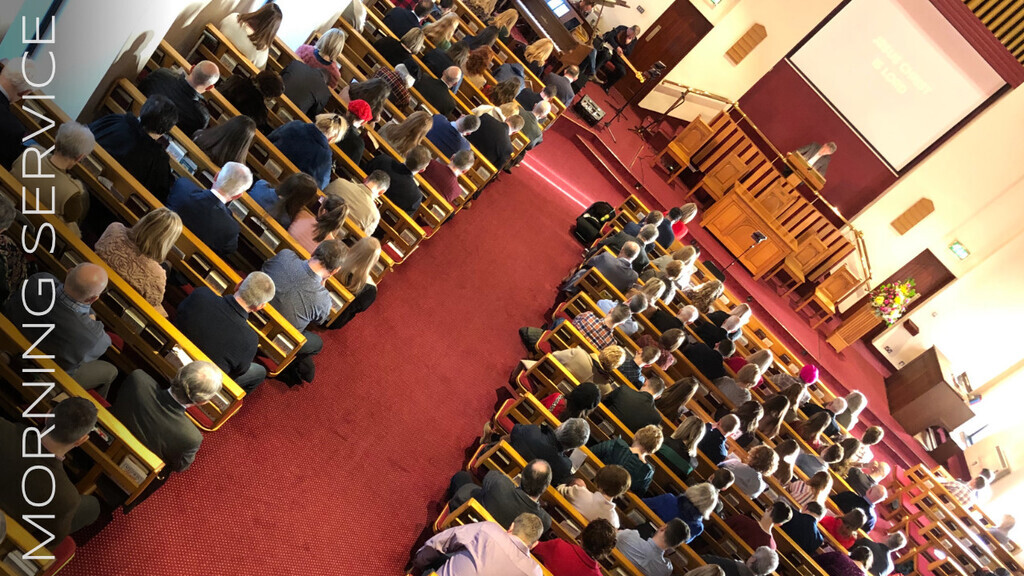 Speaker: Pastor Andrew Roycroft
Our Morning Service includes All Stars Children's Ministry for children of Primary School age, and Little Stars Creche facility for babies and toddlers.
Morning Service preceded by time of prayer in Prayer Room at 10:30am, and followed by tea and coffee.
Evening Service this week includes All Stars Supper Club and concludes with Communion.
All are welcome to join us, alternatively, watch LIVE on our YouTube Channel, or LISTEN LATER via our podcast or website.
Join us this Sunday at 11:00am and 7:00pm, as we gather to worship God and study His Word. Led by Pastor Andrew Roycroft this Sunday morning, we continue our new series "Gathered On Purpose", taking us through what the Bible says about the local Church. In Part 2 we consider "The Modes Of The Church" in Colossians 1:1-23. Everyone welcome to our Sunday Services!
At our morning service, 'All Stars' Children's Ministry will be available for children of Primary School age. Children should come into Church first, and then leave during our second song. 'Little Stars' supervised Creche is also available in the Minor Hall for babies and toddlers.
Sunday Prayer Times: 10:30am & 6:30pm in the Prayer Room
Sunday School & Bible Class: 9:45am in Church Halls, Tavanagh Avenue
Youth Fellowship: 8:30pm in Oakleigh House