Morning Service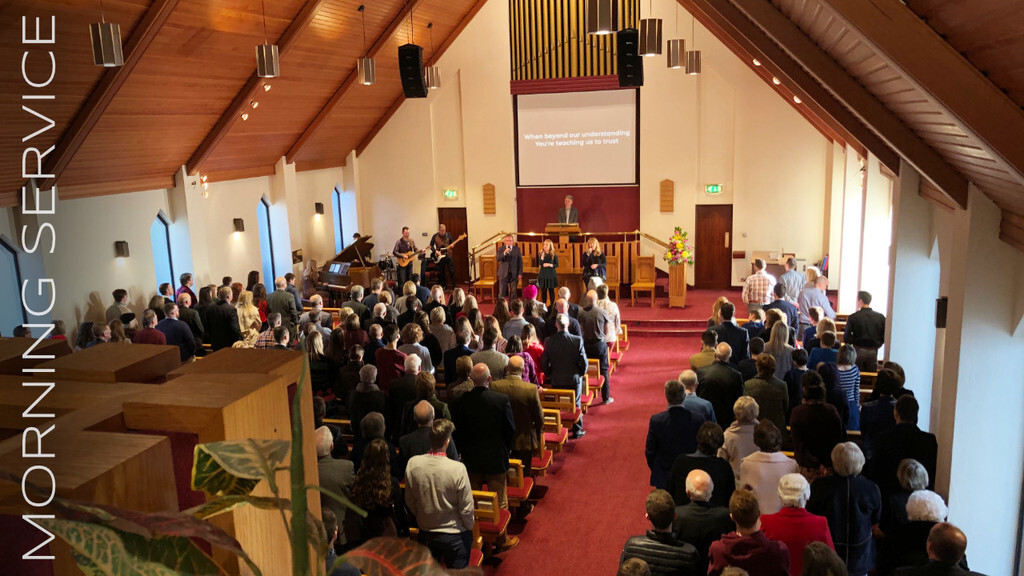 Those in

GREEN

Group (Surnames M-P) have first preference this Sunday morning, and

must book their seat

(below) between Monday 14th and Saturday 19th.

EVERYONE ELSE

can book their seat (below), space permitting, between Thursday 17th and Saturday 19th. Alternatively, watch online on our YouTube Channel.
Speaker: Pastor Andrew Roycroft
Our Morning Service includes All Stars Children's Ministry for children of Primary School age, and Little Stars Creche facility for babies and toddlers (see details below).
Morning Service concludes with Communion.
You're welcome to join us this Sunday morning at 11:00am, whether physically or online, as Pastor Andrew Roycroft continues with his Ephesians series,
"New People In Christ"
, with a study of
Ephesians 2:19-22
, which speaks of
"How God Builds His House".
At our morning service,
'All Stars' Children's Ministry
will be available for children of Primary School age. Even if you're unable to attend Church, you can still drop off your Children at the Main Hall for 11:00am. 'Little Stars' Creche is also available in the Minor Hall, but is unsupervised so a parent must stay with their child.
BOOK YOUR SEAT:
Please fill in the form below, and be sure to include the names of any additional people aged 13 or over accompanying you. Email address is only required for the first person in your party. Be sure to follow all the way through and click CONFIRM at the end. Thank you!