Sunday School Christmas Party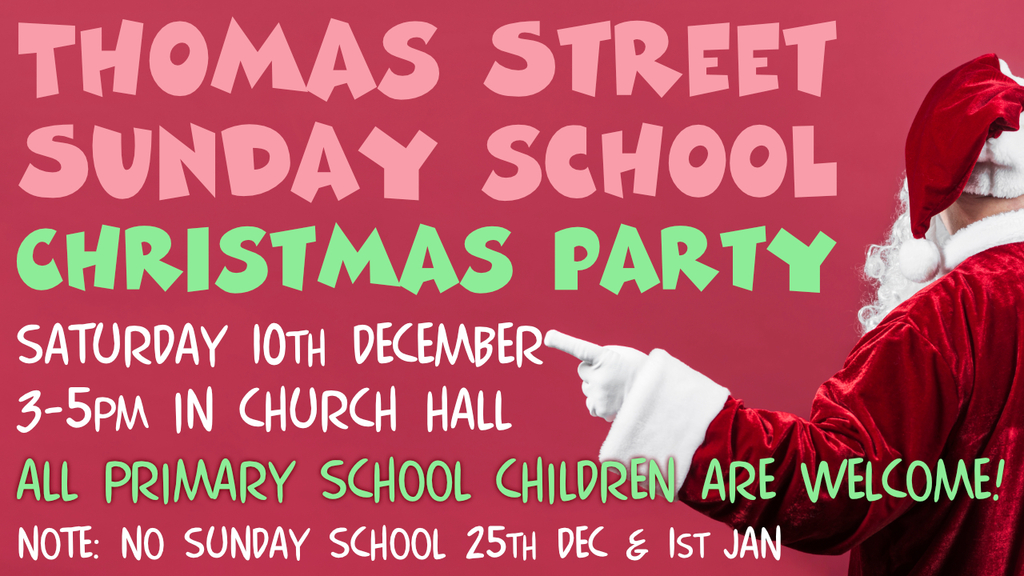 Hey everyone! The Thomas Street Sunday School Christmas Party is planned for Saturday 10th December from 3:00-5:00pm in our Church Hall (Tavanagh Avenue). All boys and girls of Primary School age are invited to this special event! 
PARENTS:
Please note, Sunday School is off for the Christmas and New Year period on 25th December and 1st January, resuming on Sunday 8th January.